<![if !vml]>
<![endif]>2013 (*)Orval Thomas Student Moviemakers Symposium
(*) https://www.facebook.com/JohnOrvalThomas?fref=ts
Saturday, January 12th, at Waymack and Crew Studio
1523 South Bowman Road, Suite H, Little Rock, AR 72211 (501.375.8001)
10 a.m. Christopher Crane, Arkansas Film Commission http://www.arkansasproduction.com
<![if !vml]>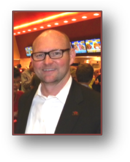 <![endif]>Christopher is a native Arkansan born in Hot Springs. After graduating with a bachelor's degree in speech and theatre arts, Christopher worked as a professional actor and technician in theatre, film, television and music. He served on staff for Senator Dale Bumpers and taught film and theater for eight years at the Parkview Arts and Science Magnet High School in Little Rock.
Since August 2007, Christopher Crane has served Arkansas as the State Film Commissioner where he oversees the promotion, recruitment and development of the state's film industry by marketing Arkansas to a national and international film clientele. His primary responsibilities as Film Commissioner include overseeing the statewide Digital Product and Motion Picture Incentive Program; establishing and maintaining personal contacts with film industry representatives; scouting and marketing of locations; handling prospect requests for location and production assistance; and maintaining current information on Arkansas's available production service resources through arfilm.
<![if !vml]>
<![endif]>10:30 a.m. Casey Sanders
AETN and "Student Selects" competition http://www.aetn.org/studentselects
11:00 a.m. James Bobo -- Waymack and Crew http://www.waymackandcrew.com
Waymack and Crew Studio/Edit Suite & Grip Truck tour
11:45 a.m. Kelly Griffin—P. Allen Smith http://www.pallensmith.com
<![if !vml]>
<![endif]>
Kelly is a producer / shooter / editor for P. Allen Smith and Hortus Ltd. He is also very active in the local film scene. He shot and directed "Anyone" in 2009, a comedy that went on to win the narrative feature prize at Indie Jamfest in Hammond, Louisiana in 2010. He has also acted in 4 features including "45 R.P.M", a local film that was funded by a grant from the Indie Film Initiative and the Ozark Foothills Film Festival.
Kelly is the main editor for The Garden Home Challenge, an online series about constructing a new home in a green manner in a short amount of time for a budget of $150,000. The DIY show is part of eHOW Home on youtube, which has almost 50,000 subscribers and 11.5 million views. Kelly also shoots and works post production for P. Allen Smith's 3 television shows, Garden Style, Garden to Table and Garden Home currently running on PBS and in syndication across the US.
12:30 p.m--Lunch (soft drinks provided by Waymack and Crew/pizza by Jones Film Video)
1:00 p.m. Chris Cranford -- Jones Film Video—taped presentation http://jonesfilmvideo.com
<![if !vml]>
<![endif]>Chris joined Jones Productions in early 2007 as Creative Director. His first production experience, however, was working as an intern at Jones Productions in 1990. In 1994 he graduated from the University of Southern California's School of Cinema-Television and returned home to Little Rock to direct his own independent feature film, Sagittarius, in 1997. He's also directed and produced two independent feature documentaries. Chris has worked for clients in Los Angeles, New York, and Chicago, on projects for Kellogg's, McDonald's, A & E Network, The History Channel, and Walmart. Over the past ten years he has edited and directed many award-winning commercials. In his spare time, he won Best Director four years in a row in the Little Rock 48 Hour Film Project competition.
<![if !vml]>
<![endif]>2:15 p.m. Mark Maness—Gopher Broke Productions—Steadicam demo; outdoor series production
http://www.imdb.com/name/nm0542005/
3:00 p.m. Tim Treischmann – The Shot Above demonstrate RC aerial cinematography
<![if !vml]>
<![endif]> https://www.facebook.com/pages/The-Shot-Above-LLC/123384451048807
Tim is the owner of The Shot Above, which specializes in aerial video productions using remote controlled aircrafts. Going into its fourth year, The Shot Above first started its business supporting the real estate markets with aerial photos. The company has spent the last year transitioning its services to accommodate the demand for high definition video for film,TV, and the internet.
Tim has worked part-time as a landscape photographer and spent a great deal of time photographing homes for local real estate agents. He has developed TV commercials for local Little Rock businesses that have been shown on ESPN and Comcast and recently filmed the new, currently running promo commercial for KTHV channel 11. Additionally, Tim has provided photography for the Deltic Timber Corporation and Chenal Properties in many of their magazine and billboard photos. Tim's unique business has been featured in the Arkansas Democrat Gazette and was the first business established in Arkansas to use remote controlled aircrafts for professional aerial photography and video production.
3:45 p.m. Joe Dull--daringly Dull productions--location audio demonstration http://www.daringlydullproductions.com
Joe Dull has been making films and teaching production for 15 years in <![if !vml]>

<![endif]>California, New York, and now Arkansas. His award-winning feature length film "Table at Luigi's" recently ended its run at theaters and film festivals around the country. He's currently in post-production on his next feature "Sympathy Pains," a semi-autobiographical film about on a man who finds out his wife is pregnant and can't stop his own morning sickness.
Joe is an associate professor and coordinator of undergraduate studies in the digital filmmaking program at the University of Central Arkansas. His goal is to make filmmaking available to anyone with the desire and discipline.
4:30 p.m. Levi Agee--"Rapture US" and Crowd-source Funding http://www.usaprojects.org/project/rapture_us
Levi Agee is a filmmaker and writer from Little Rock. He graduated in 2008 from the University of Central AR with a degree in Digital Filmmaking and after a year in grad school he took a job as a Video Editor and Motion Graphics animator for Stone Ward advertising agency in downtown Little Rock. In addition to editing, 2D and 3D animation, he is the features programmer for the Little Rock Film Festival and writes columns about film for the Arkansas Democrat-Gazette and Oxford American website. Currently Levi is writing, directing and starring in a short film entitled Rapture Us that he hopes to have finished by the spring of next year. He and his wife Jennifer are expecting their first child in March.
5:15 p.m. Courtney Pledger--Arkansas Motion Picture Institute and the Film Festivals of Arkansas http://www.littlerockfilmfestival.org
Courtney Pledger is the first executive director of the Arkansas Motion Picture Institute (AMPI), a nonprofit organization founded in 2011 to support the growth of film, television and digital media in the state as well as to promote the expansion of film education in Arkansas. AMPI will work closely with the state's three major film festivals - the Little Rock Film Festival, the Hot Springs Documentary Film Festival and the Ozark Foothills Film Festival. She served as the director of last year's Hot Springs Documentary Film Festival. Also a producer of both film and television, Pledger is currently in pre-production on DreamWorks Animation's B.O.O.: Bureau of Otherworldly Operations starring Seth Rogen. She will produce the upcoming Flanimals for Universal based on Ricky Gervais' book series and Cherub for BBC Films. She executive produced Cirque du Freak: The Vampire's Assistant featuring Academy Award Nominee John C. Reilly. Pledger is a native of Little Rock.