Jonesboro (AR) High School
Class of 1964
Remembers
Camille Volkamer DiCosmo
<![if !vml]>
<![endif]>
(September 15,1946 – January 21, 2013)
<![if !vml]>
<![endif]>
<![if !vml]>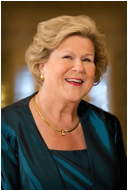 <![endif]>My sweet and lovely wife, Camille, died today, January 21, 2013, after a six month bout with pancreatic cancer. She was diagnosed in July and has been battling this awful disease since. I admire her strength and how brave she was through it all. Over the past three weeks her health rapidly deteriorated. Our children, Chris and Jennifer, were here with me at our home in Salt Lake City when she passed.
No words can describe the sadness our family is experiencing. However, Camille would have wanted me to let not just family but friends, made over the many years and places lived, know what occurred. Please keep her in your prayers.
Tolly DiCosmo
I know my mom enjoyed the class updates, so I wanted to ensure you and the other folks knew of her passing.
Please feel free to reach us at my father's email address: njddicosmo@gmail.com
Thanks for your thoughts and prayers- she was an outstanding lady.
Jennifer DiCosmo
<![if !vml]>
<![endif]>

Our classmate, Camille, was a friend to everyone she met. Her infectious smile, her endless energy, kept us all involved whether we realized it or not. I am truly saddened this day, by the loss of another friend. I know she is now happy and healthy with our Lord. But we still have those endless rays of her light & energy instilled in our memories. My condolences to her beautiful family. May God Keep them in the palm of his loving hands.
--Linda GAYLE (Ray) PHILLIPS
Here's my Camille Story: as a country bumpkin Bus Kid, I attended four different schools during grade school. I was in a second grade class with Camille at the Old South School (where the Jonesboro Public Library is today). The recesses were lonely ordeals. All the "city kids" already knew each other and had a great time playing together (or so it seemed to me). With no next-door neighbors and only two "worthless" little brothers at home, I had zero social skills and was painfully shy.
One day, the girls in class (who apparently are always more advanced than boys at that age) initiated a "kissing game" during recess. As I recall, Camille was one of the ringleaders. Amid the running, shrieking, and chasing about, I watched from the sidelines—totally out of my element. Finally, Camille noticed my lack of participation and dashed past with a quick peck on my cheek.
Yes, folks, that was my first "kiss"; and although I cannot tell you for certain the names of anyone else in my second grade class, I have always, always remembered (and will continue to remember) Camille and her kind gesture. J