Jonesboro (AR) High School
Class of 1964
Remembers
Doris Ann Bone Cady
(January 13, 1946 – June 8, 2018)
<![if !vml]>
<![endif]>
<![if !vml]>
<![endif]>
On Friday, June 8, 2018, heaven gained a very special angel. Doris (Bone) Cady of Katy, Texas received her wings. Doris was lovingly called "Doodle Bug" by family members. She was born in Jonesboro, Arkansas on January 13, 1946. Doris graduated from Jonesboro High School in 1964. She attended Arkansas State University, and was a member of the Alpha Omicron Pi Sorority. She was married to her best friend, and the love of her life, David Cady for 51 years.
Doris continued her mother's Christmas tradition of making the gingerbread house and the gingerbread merry-go-round adding to it each year with something new to everyone's enjoyment. She loved getting everyone involved with different activities games, rock painting, cooking, and much more. Just like her childhood home, there was always something going on, and Doris always had everyone involved. Doris was preceded in death by her parents, Swanson and Clifford Bone, and sister Dr. Sandra Bone all of Jonesboro, Arkansas.
Doris is survived by her husband, David Cady, son Wade Cady, his wife Deana, daughter Kristin Cady, her fiancŽ Jeff MacMillian, and grandchildren Tyler Graber, Parker and McKenzie Cady, and Preston and Samantha MacMillian. She is also survived by her brother, Rolan Rogers and his wife Ellen of Paragould, Arkansas and sister, Paula Bone Smith of Little Rock, Arkansas and their families.
It was Doris's request she be cremated and that no service was to be held.
In honor of her close friends, her family asks that, in lieu of flowers, donations be made to the National Multiple Sclerosis Society. http://main.nationalmssociety.org/goto/doris_bone_cady.
<![if !vml]>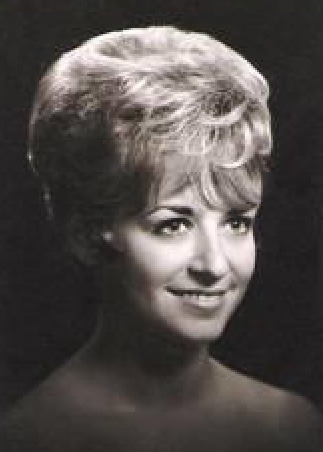 <![endif]><![if !vml]>
<![endif]><![if !vml]>
<![endif]>
I am so sad to hear of the loss of Doris (Doodlebug). She had a great sense of humor and a quick wit with a mischievous personality. Cheerleading with her was always fun. I can still picture her climbing the goalposts to wrap them with crepe paper. She was fearless! She was generous to use her beautician skills on us when we traveled to away games. We shared so many great times that I will never forget. What a blessing she was to my life.
God bless you, Doodlebug.
--Barbara Pruitt Hall
Doris was a sparkplug and energizer bunny all wrapped up in one. Always a smile or cute expression on her face.
I am very sad at DorisŐs death. Doris was always one of my favorites— energetic, fun and a beautiful person... I have not seen her in years but I will continue to remember her for the wonderful girl she was in school.. We lost another ŇstarÓ of our group.. Very Sad!! Not that all donŐt hurt, but I would give anything to have sent more time with her. Good by my friend!!
--Johnny Allison
From https://www.facebook.com/search/top/?q=jonesboro%20(ar)%20high%20school%20class%20of%201964
<![if !vml]>
<![endif]>
I am saddened by the loss of another classmate and friend. RIP Doris.
I talked with Doris and David four years ago before our reunion. She very much wanted to come to our 50th, but told me that they just couldn't make it She told me to tell everyone hi and how much she would've loved being there, which I conveyed at the banquet. We talked for nearly an hour during that call and I could tell that it took a toll on her weak voice. Her mother and mine were long-time friends. We shared many memories about them and our friends at JHS and ASU. We were very fortunate to have Doris as a classmate and friend, which she was to everyone she encountered.
I am so sad to hear that Doris has left us. She was one of my favorite friends from High School. I can never imagine her without remembering her dazzling smile. Doris brought happiness to every room she entered with her bouncing energy and positive outlook. A shadow has come over our world with her passing. Bye Doris. We will miss you.
--Rick Washburn
<![if !vml]>
<![endif]>