Jonesboro (AR) High School
Class of 1964
Remembers
Jerry Feild
(January 1, 1946 – December 24, 2011)
<![if !vml]>
<![endif]>
<![if !vml]>

<![endif]>
(From THE JONESBORO SUN)
Jerry Feild, 65, of Bono, died Saturday, December 24, 2011 at St. Bernards Medical Center. He was born in Jonesboro and had lived his entire life here. He was an active member of Union Grove Missionary Baptist Church where he served as the Wednesday night Bible Study leader. He was a 1964 graduate of Jonesboro High School and had attended ASU. He was a veteran of the U.S. Air Force. He was partner with his cousin, Al, at AlŐs Lock and Key for 40 years. His favorite place to go was to Louisiana to gun shows. He loved being around his children and especially loved his two granddaughters.
He is survived by his wife of 12 years, Marcia Feild of the home; his son and daughter-in-law, Ben & Tiffany Feild, Brookland; Daughters and son-in-law, Summer & Zac Hammons, Jonesboro, Demi Humphrey, Bono; his granddaughters Abbey & Libbey Hammons; his brother and sister-in-law, Dale & Pam Feild of Jonesboro; and niece and nephew, Claire Brown and Kevin Feild.
He was preceded in death by his parents, Ben & Ruth Polston Feild.
Funeral services will be Thursday, December 29, 2011 at 2:00 p.m. at Union Grove Missionary Baptist Church with Chris James and Gary Henderson officiating. Burial will follow in Pine Hill Cemetery with military honors. Emerson Funeral Home is in charge of arrangements.
Active pallbearers will be Anthony Minton, Shane Minton, Andrew Minton, Zachary Pankey, Jonathan Minton, and Michael Blair. Honorary pallbearers will be Leon Brown, Sr., Hal Feild, and Dr. Ray Hall.
Visitation will be Thursday 12:00 – 2:00 P.M. at the church.
For lasting memorials, the family asks that consideration be given to Union Grove Missionary Baptist Church, 5217 Richardson Drive, Jonesboro, Arkansas, 72404.
PHOTO FROM 2009 45th Anniversary JHS 1964 Reunion
<![if !vml]>
<![endif]>
TRIBUTE TO A FRIEND
I lost a dear friend and patient on Christmas Eve. He had an incurable pulmonary disease which was not amenable to lung transplantation. I met Jerry Feild in the 2nd grade at the old South Elementary School, now the current location of the Jonesboro Public Library. We only lived two blocks from each other and were members of a neighborhood gang headquartered at the home of Jerry's cousins', H.A. and Hal Feild. They lived on the corner of Cherry and Vine Streets in Jonesboro. With only three channels of black and white television and no electronic games, we spent hours at the City Water and Light Park, one block away, at Cherry and Olive, playing various sports. In the 1950s, we roamed Jonesboro freely by foot and bicycle. Main Street was the center of our universe. Movies at the old Strand or Palace Theater were 10 cents; later we were astounded when the ticket price reached 25 cents. Many hours of my youth were spent at the Feild's home viewing westerns, or war movies, and the game of the week on television. Jerry and his cousins were also avid hunters, frog giggers, fishermen and outdoorsmen.
Jerry was a gifted natural athlete and excelled in virtually all sports, but his favorites were baseball and basketball. He developed an excellent curve ball early in his Little League years making it very difficult to get a hit when he was pitching. In Junior High School, he led O.C. Wyatt's Annie Camp Whirlwind basketball team to the State championship in 1961 losing only one game the entire season. He was named a Consensus All-State Player. In high school, he canned a mid-court last second shot to defeat the Paragould Bulldogs. When we gathered to play a "pick-up" game in the neighborhood, Jerry was the guy almost always taken first! Everyone wanted to be on his team.
Born January 1, 1946, the very first day of the Baby Boomer generation (1946-1964), he graduated in the Jonesboro High School Class of 1964, attended ASU, and then served in the U.S. Air Force before returning to Jonesboro where he was co-owner of Al's Lock and Key for almost 40 years. Valuing his long term relationships, Jerry attended all of our class reunions and was well liked by his contemporaries. I am deeply saddened by his death. It was an honor to be his friend and serve as his physician. My sincerest condolences to his family. Jerry will be greatly missed by all of his friends and classmates at Jonesboro High School.
Ray H. Hall, Jr., M.D., F.A.C.P.
We were all of our girlfriendsŐ worst nightmares. Me, Paul Carr, Hal Feild, Jerry, Jerry Orr, Larry "Hotsy" Long, Russell Dory, and David Pierre Owens. The Midway Snooker Hall's boys. Jerry Feild was the best athlete among us Hopefully, not all of our antics will ever be disclosed; to protect the remaining ones of us.
Jerry was a beloved friend to all of us. I am so thankful that when I was in Jonesboro in October I got by the gun shop to see him.
I can still see him swishing the nets at Berl Smith Gym on Friday nights and at the Barton Coliseum in Little Rock.
Rest easy old friend, all of us will see you later on.
As always, thanks Gary!
Yes, Barry Posey, Hal Feild, Ron Faulkner, and I got together with Jerry last summer and grilled him a steak at Posey's. He was in poor health and we wanted to enjoy an evening together while he was able. Lots of good stories from school days.
So sorry for our loss. I saw Jerry fairly often at gun shows and we always enjoyed catching up.
Our hearts are deeply saddened by the loss of our dear friend & classmate, Jerry Field and send our condolences & prayers to his family & friends. We are consoled by the thought that Jerry is at Peace & in a very happy place.
Your friend & classmate,
<![if !vml]>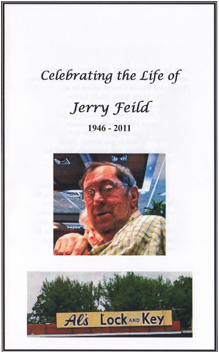 <![endif]>He was such a great guy. VERY sad at this WONDERFUL time of the year.
<![if !vml]>
<![endif]><![if !vml]>
<![endif]>Carol Naylor Kent
My sweet friend Jerry Feild passed away early this A.M. On Christmas Eve.....thought you could let everyone know....
Linda Counce
<![if !vml]>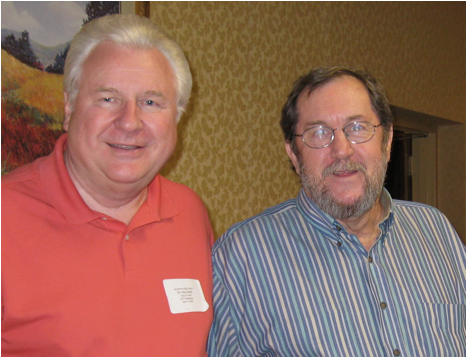 <![endif]>
<![if !vml]>
<![endif]><![if !vml]>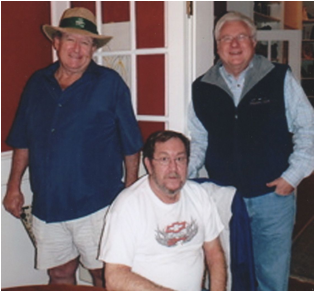 <![endif]><![if !vml]>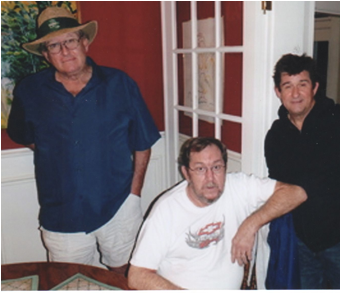 <![endif]>