Jonesboro (AR) High School
Class of 1964
Remembers
Jerry Douglas Orr
<![if !vml]>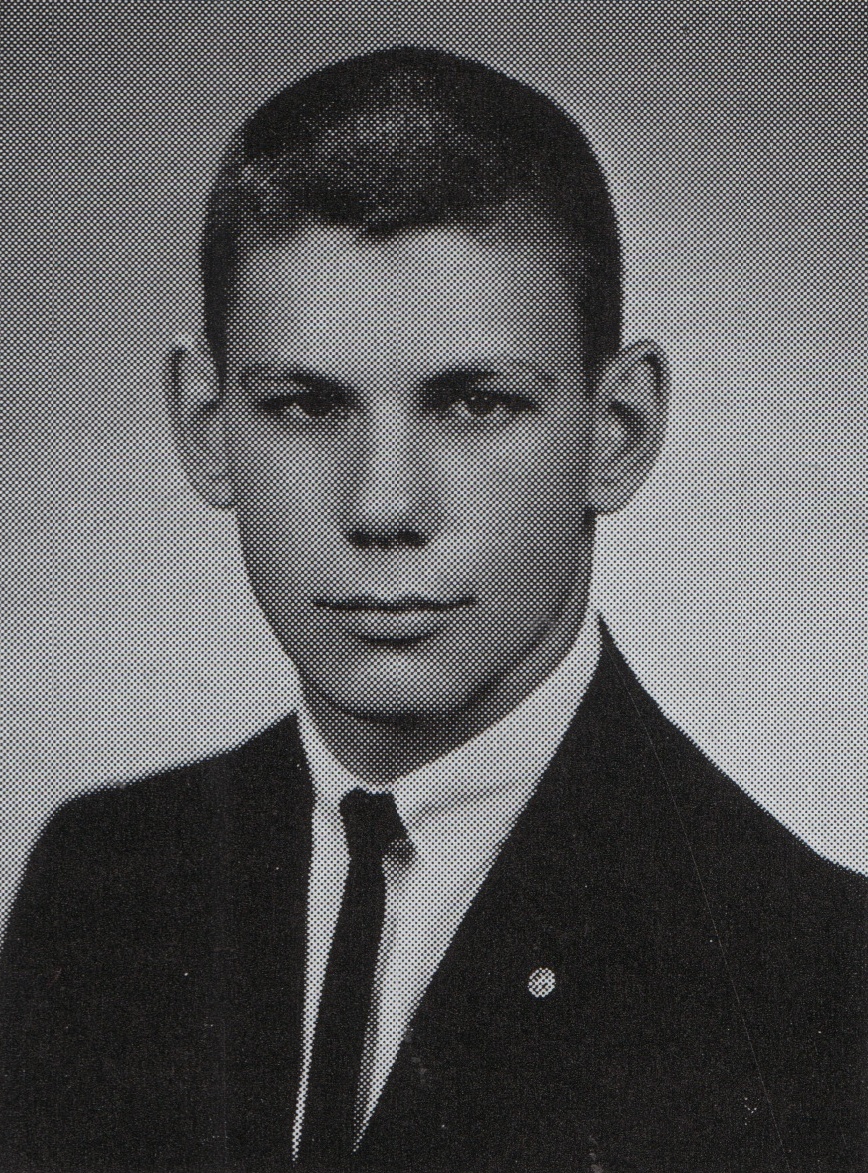 <![endif]>
(August 2, 1946 – December 23, 2019)
<![if !vml]>

<![endif]>
Jerry Douglas Orr, 73, of Sapphire, NC, passed away on Monday, December 23, 2019 at the Charles George V.A. Medical Center in Asheville, surrounded by family, after a courageous battle with cancer. He is survived by his loving wife of 46 years, Barbara Johnson Orr; their children, Jerry "Jay" Orr II and Victoria Gillette of Hot Springs, AR; Jordon Orr and wife Shannon of Charlotte, NC, and Sarah Mancusi and husband Vincent of Nixa, MO; grandchildren Abigail Mancusi, Teddy and Hudson Orr; and brother Steve Orr and wife Sara and sister Karen Johnson and husband Jerry.
Born in Oakland California, he was the son of the late Glenn Jay and Ruth Evans Orr. Living in Jonesboro, AR most of his life, he was a 1964 graduate of Jonesboro High School. Jerry was a Sigma Pi at Arkansas State University where he received a B.S. in Biology in 1969 and then joined the Army by completing OCS training at Ft. Sill, OK. Among other recognitions, he received a Bronze Star for his sacrifice in Vietnam. Upon his return, his last military service was as a member of the staff and faculty at the United States Military Academy in West Point, NY. A businessman in Jonesboro for over 40 years, Jerry enjoyed working hard for his family and employees. A highlight of his career was being selected as the chairman of the Arkansas Vietnam Veterans' Memorial.
The family would like to thank the Charles George V.A. Medical Center hospice wing for their excellent care.
A private burial was held Friday, December 27, 2019 at the Blue Ridge Gardens of Memory in Pisgah Forest, NC. The family is planning to hold a memorial service in Jonesboro, AR with time and date to be determined. Announcements will be made via www.moore-fh.com and social media.
To leave a condolence for the family of Jerry Orr, please visit "obituaries" at www.moore-fh.com.
<![if !vml]>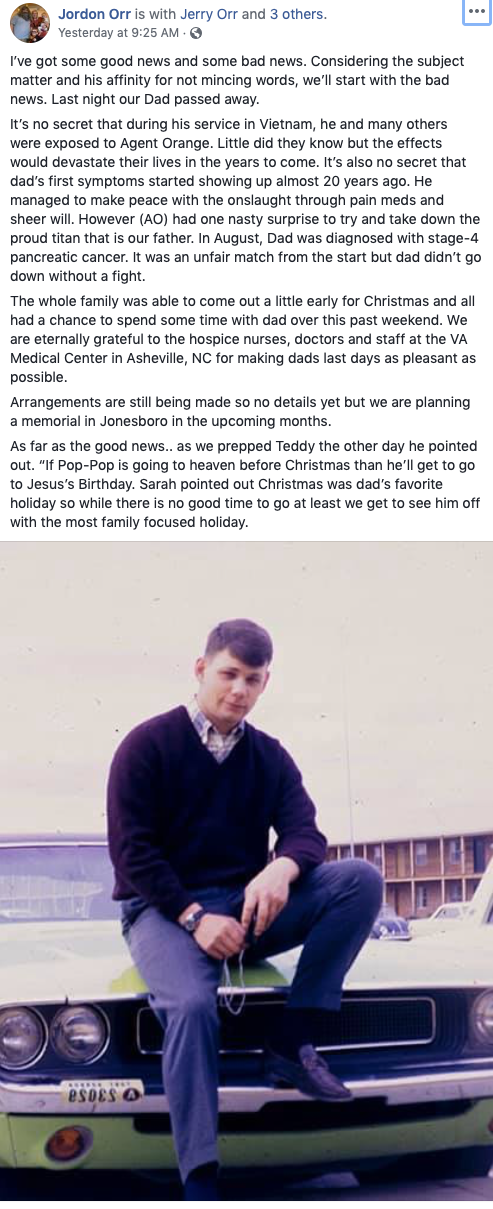 <![endif]>
I couldn't agree more with the words of Ron, Joe, Don and others about Jerry. He and I have been communicating very frequently by email over the last couple of years and I now very much regret that I couldn't get away to visit Jerry and Barbara on one of the many occasions he invited me.
I can't really say anything that hasn't been said more eloquently by others. I will just say that Jerry was a true gentleman, a fierce patriot and a very good friend. May you Rest in Peace Brother.
David Childers
****
The term "nice person" is bandied about so often that we seem to take it for granted when describing someone we may have just met or, on the other hand, known for many years. I can say with 100% conviction that I have never known anyone nicer than Jerry Douglas Orr. Joe's moving tribute is so accurate in describing this lofty attribute.
I first met Jerry in the early sixties. His family, like mine, had moved to Jonesboro from Southern California, so from the get-go we shared something in common. We were casual friends in high school, but became very close friends in college and brothers in Sigma Pi. After our time in the Army, we both lived in Memphis in the early seventies. I remember him being active in several charities while we were living there. After our move from Tampa, FL to Hot Springs in 2006, Jerry called me and we stayed in contact up until he entered Hospice.
Like Joe said, Jerry gave everything to his beloved country and fellow man. My condolences to Barbara, a strong fighter in her own fight against cancer, Jerry's family and friends. If "nice guys" go to heaven, Jerry will be there. Just hope I'm good enough to be there with you, Jerry.
Ron Dent
****
Jerry and I first met in 1963 and had a great friendship every since then. Not only was he a friend of mine but loved by our family. When he was so busy with his business back in the mid 90's, he worked an immense number of hours yet found time to visit my mother almost daily. She had a brain tumor and a very difficult time until her demise six months later. I was away in Charleston and could not spend the amount of time with her I needed and wanted to. Jerry was always there to help the family and give her comfort. He thought so much of my mom and dad and was always there to help them.
At the time of my mother's illness my sister Brenda was working for Jerry. He was so lenient on her work schedule in regards to my mother's illness. The amount of time she could work was much less, yet her pay never decreased. Jerry helped to the end and we were honored to have him as a pallbearer at both my parent's funerals.
Unfortunately a lot of people never knew the real tenderness of Jerry. He was ferocious on the football field, so tough through Officer's Candidate School, and during the war in Vietnam. He gave it all for our country and paid such a heavy price in sickness and pain caused by Agent Orange. He truly was a "gentle giant".
Jerry's work ethic was unquestionable. Even when he owned a business he was the hardest worker there.
He was an avid reader and a real authority on history. I do not know of a bigger patriot than Jerry, not only his service to this country but, instrumental in the Vietnam Veteran's Memorial in Little Rock.
Jerry had a wonderful family thanks to he and his wonderful wife Barbara. Barbara is as tough as Jerry was, being a fourth stage cancer survivor.
We tried to get together as much as possible. Summer before last Jerry and Barbara came through Charleston in their motor home. I was able to show them around the city and Lowcountry. He loved it because of all the history. They enjoyed the personal boat tour I gave them of Charleston Harbor and Fort Sumter.
Especially after that time we stayed in close contact up until his demise.
Now it is time to rest my friend, classmate, and brother. You have done your duty to your country, your family, and friends. We will not forget you big guy. See you on the other side.
Joe Brewer
*******
I was Jerry's friend and brother, about 50 years ago. The fact is that you relish some past events in life a lot more than others. And sometimes you have to think back that they really occurred. Jerry's passing reminded me of our mortality in life. When all of the people like Jerry are gone, it will be very lonely! But, that was a long time ago! Or, was it just a short time ago? Thank you, Jerry, for your friendship!
Don Russina
<![if !vml]>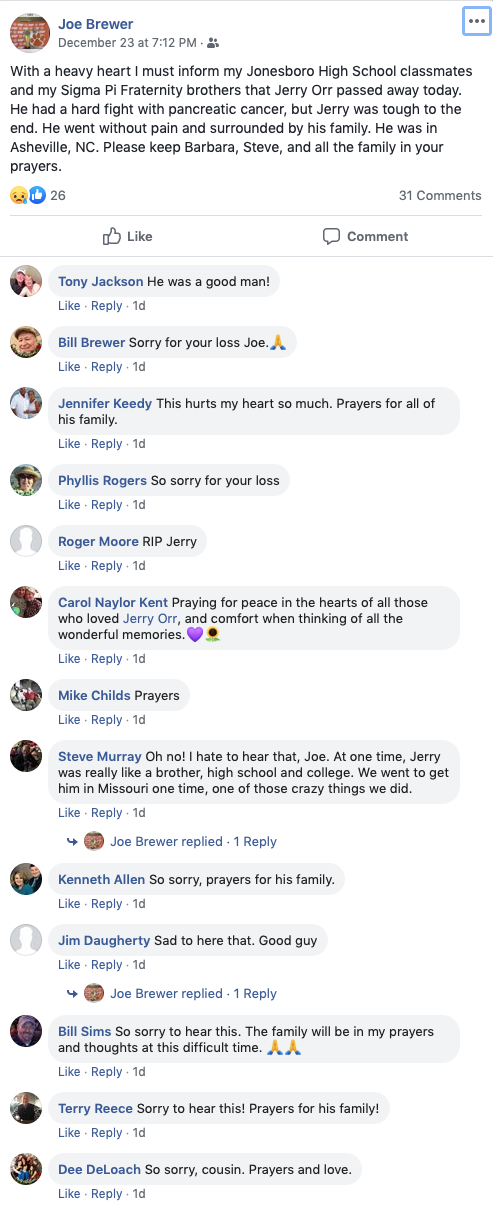 <![endif]>
<![if !vml]>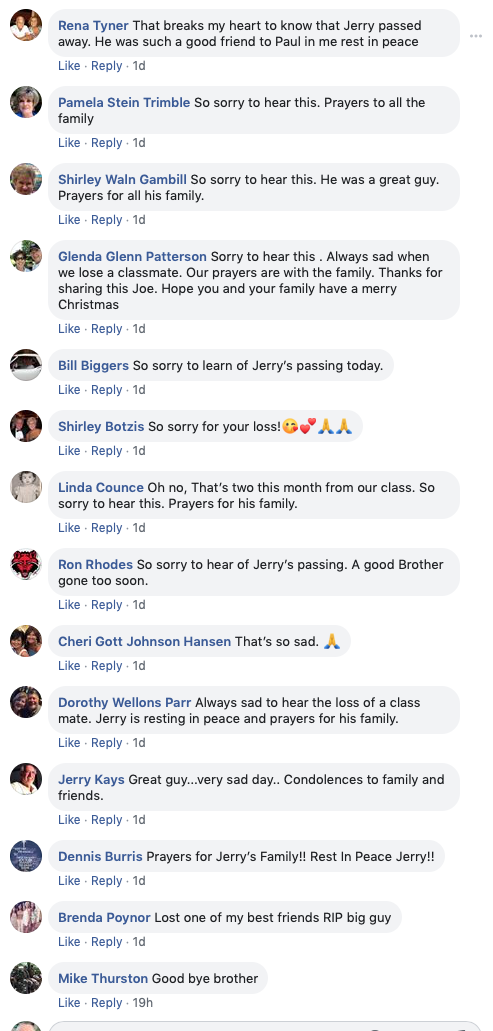 <![endif]>
<![if !vml]>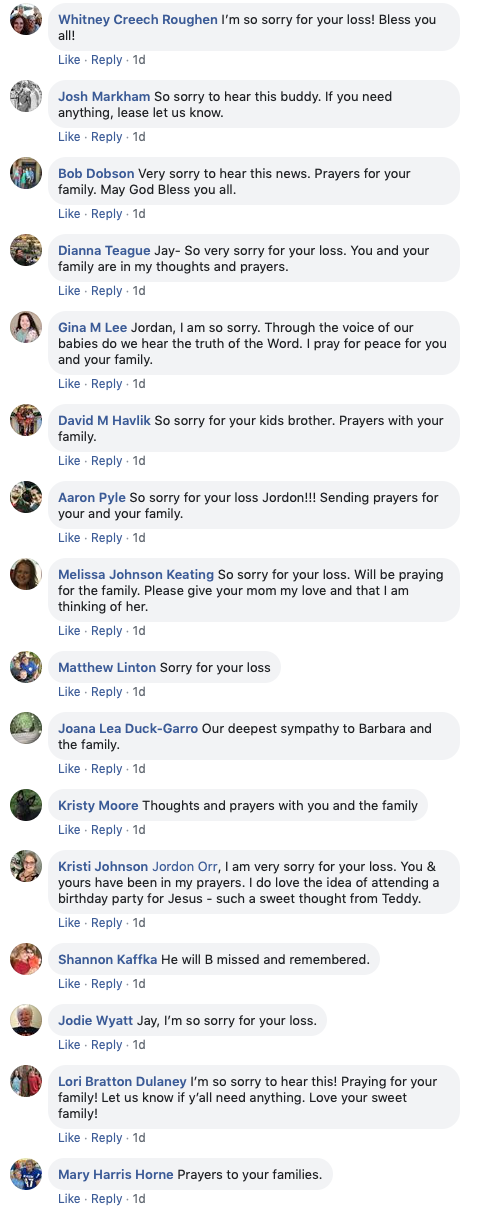 <![endif]>
<![if !vml]>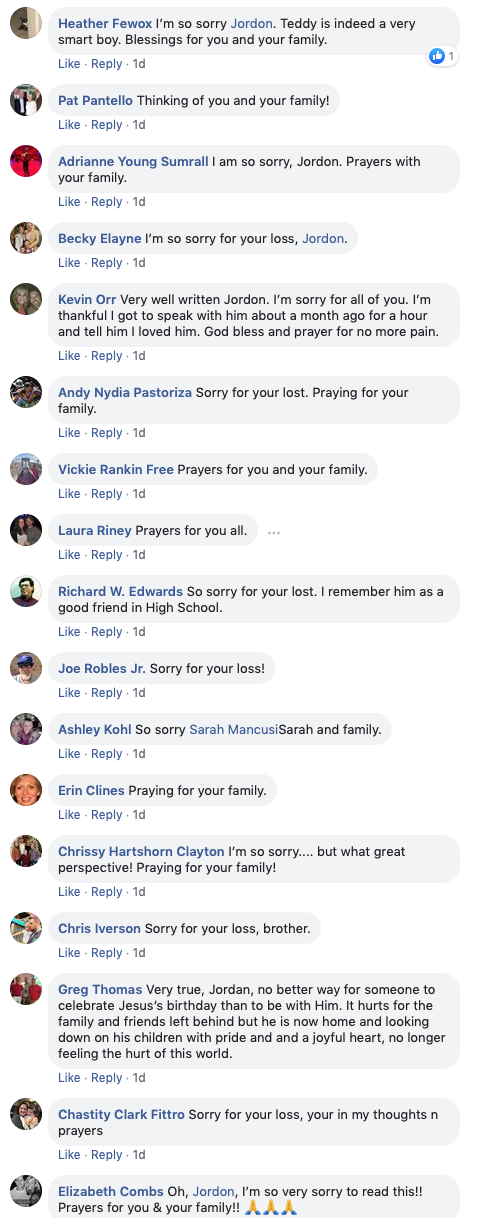 <![endif]>
<![if !vml]>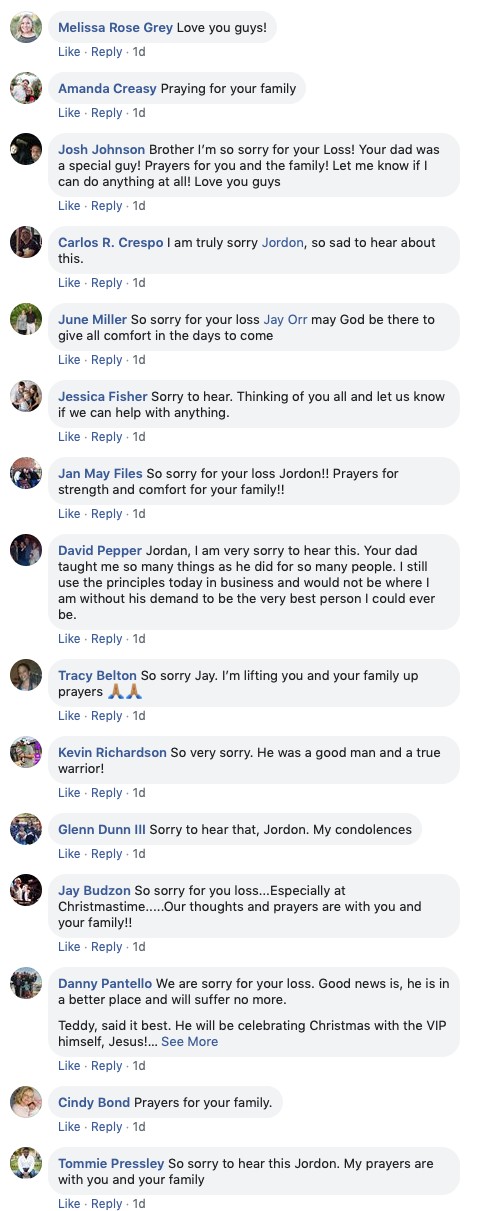 <![endif]>
<![if !vml]>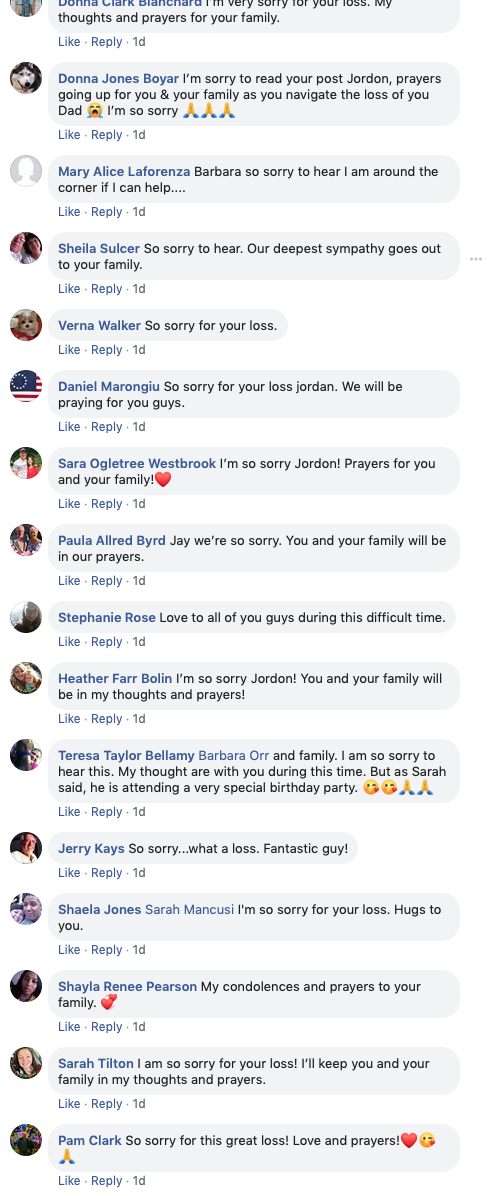 <![endif]>
<![if !vml]>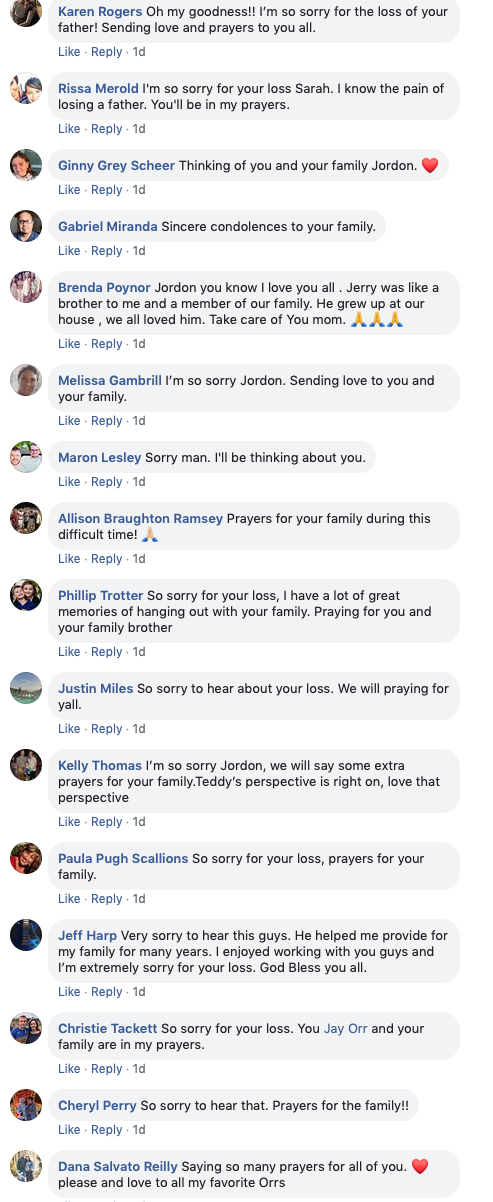 <![endif]>
<![if !vml]>

<![endif]>
<![if !vml]>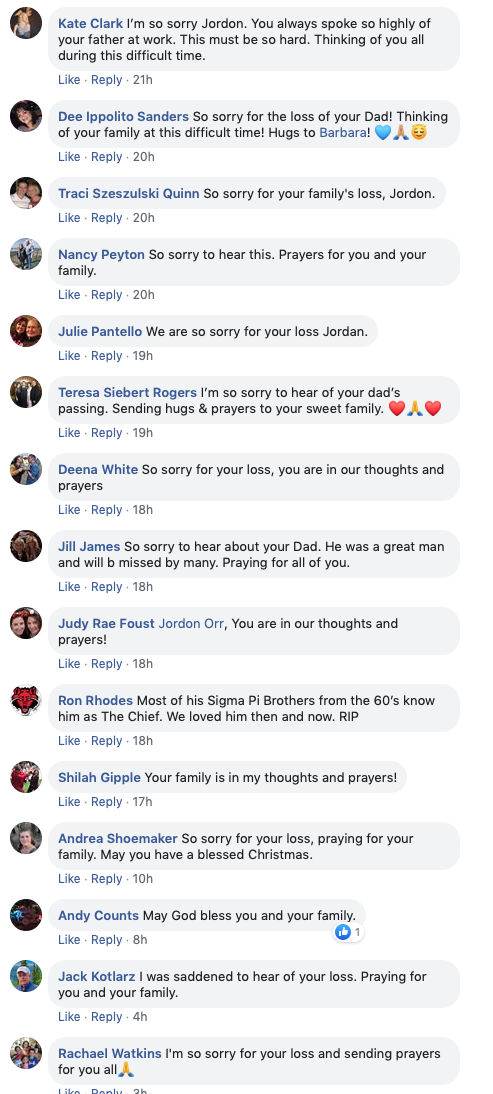 <![endif]>