Jonesboro (AR) High School
Class of 1964
Remembers
Linda Hunter Baxter
<![if !vml]>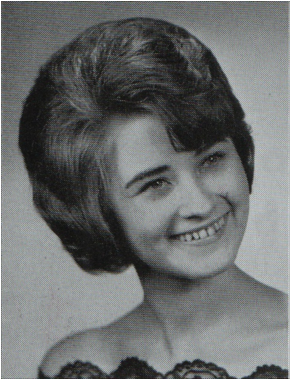 <![endif]>
(July 21, 1946 – August 29, 2013)
<![if !vml]>

<![endif]>
Linda Hunter Baxter, 67, of Jonesboro passed away on Thursday, August 29, 2013 St. Bernards Medical Center.
Linda was born July 21, 1946 in Jonesboro. She was an administrative assistant for Junior Fowler Investments and a member of Bethany Baptist Church. 

Linda was preceded in death by her husband, Troy Allen Baxter, her father, Vivian Hunter, Jr.; and one nephew, Randy Hunter.


Survivors include her mother, Nadine Hunter of Jonesboro; a daughter, Jeanette Combs of Jonesboro; two brothers, Roger Hunter of Jonesboro and Ronnie Hunter of Temple, TX; two nieces, Angie Hemphill of Jonesboro and Tammy Thompson of Paragould; a nephew, Rance Hunter; several grandchildren and great grandchildren; and four great nieces and nephews, Logan and Hunter Hemphill of Jonesboro, and Riley and Lyvee Hunter of Paragould.


The family requests lasting memorials be made to Stand Up To Cancer, File 1224, 1801 W. Olympic Boulevard, Pasadena, CA 91199-1224 or www.standup2cancer.org.