Jonesboro (AR) High School
Class of 1964
Remembers
Linda Salmons Stallings
<![if !vml]>
<![endif]>
(July 29, 1946 – December 8, 2019)
<![if !vml]>
<![endif]>
<![if !vml]>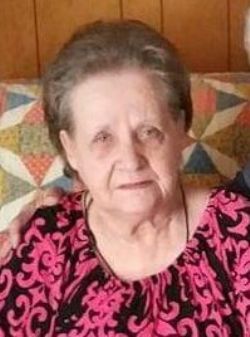 <![endif]>
Linda Orene (Salmons) Stallings, 73, of Paragould, passed away Sunday December 8, 2019 at St. Bernards Medical Center. She was born July 29, 1946 in Jonesboro to Doyle and Lucille (Bennett) Salmons. Linda was a homemaker and Baptist. She loved reading, lots of reading!

Linda was preceded in death by her parents.

Linda leaves behind to cherish her memory, her husband of 55 years, Carl Bedford Stallings, Sr.; a son, Carl Stallings, Jr.; a daughter, Charneslsa Lanette Drennin; six grandchildren, Brian Stallings, Jerrod Stallings, Daily (Travis) Ivy, Hamilton Liscomb, Devin (Nathanial Christopher) Liscomb, and Katelyn Liscomb; four great grandchildren, Parker Stallings, Daniel Dycus, Natalie Christopher and Adalee Ivy.
https://www.rollerfuneralhomes.com/services.asp?locid=23&page=odetail&id=53869