Jonesboro (AR) High School
Class of 1964
Remembers
Rickey James Arnold
(Born June 4, 1946, Jonesboro, AR – Died May 29, 2012, Summerville, GA)
<![if !vml]>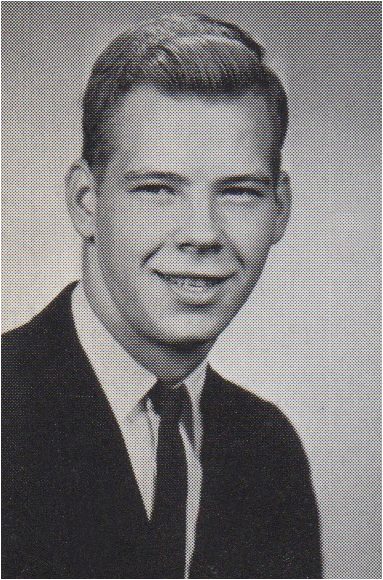 <![endif]>
<![if !vml]>

<![endif]>
Rickey James Arnold was the son of William Adam Arnold and Audrey DUTY Arnold. He was a twin and the eighth child of nine children, five of whom lived to adulthood. Rickey was the grandson of paternal grandparents, Charles David Arnold and Amanda HUDLOW Arnold, and of maternal grandparents, Ernest Samuel Duty and Hattie SIMMONS Duty. On February 18, 1982, Rickey was married to Lorine HICKS, his fourth wife. They enjoyed 30 years of marriage together and they were best friends. Rickey died at his home unexpectedly, although, he had been enduring health concerns after spending 33 days in the hospital due to a stroke a number of weeks prior to his death. Preceding him in death were his parents, two brothers, Charles Arnold and Bill Arnold, and one sister, Maxine ARNOLD Riefer. His survivors include his sons, William Adam Mallard, Darrin Edward (Ed) Mallard, Lamar Arnold, and Jonathan Arnold, along with his twin sister, Rita Jean Arnold, and his wife, Lorine. He was, also, survived by six grandchildren. He will be much missed by his wife, children, extended family members, and friends. He was a veteran of the United States Army having served his country during the Viet Nam War era.
He spelled his name without the "e".
Rita Jean Arnold
Remember him well. Always with a smile to offer.
Ron Faulkner