Jonesboro (AR) High School
Class of 1964
Remembers
Robert A. Gambill
(April 2, 1946 – January 15, 2014)
<![if !vml]>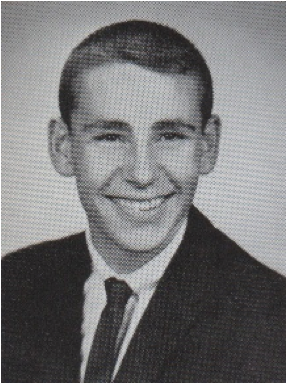 <![endif]>
<![if !vml]>

<![endif]>
Robert A. Gambill Sr.
AURORA, N.C. — Robert Allen Gambill Sr., 67, passed away Wednesday, Jan. 15, 2014, at the Flo and Phil Jones Hospice House.
He was born Aug. 2, 1946, at Jonesboro to the late James and Margaret Gambill. He was a graduate of Arkansas State University with his bachelor's degree in engineering. Mr. Gambill retired as an engineer from Hamilton-Beach and Proctor-Silex.
He retired to Isle Vue Beach, N.C., where he had many friends and enjoyed carpentry as well as fishing and working on his garden. He will be remembered as a loving father, grandfather and brother.
He is survived by his children, Robert A. Gambill Jr. (Ryllis) of Olive Branch, Miss., Kirsten Province of Jonesboro, Jacob Gambill (Katherine) of Jonesboro, Amanda Tynall (Scott) of Greenville, N.C., Carrie Moyers (Brian) of Hernando, Miss., Christina Baldwin of Arlington, Tenn., and Emily Holbrook of Greenville; a sister, Cheryl Perry (Charlie) of Jonesboro; nine grandchildren; and many friends at Isle Vue Beach.
Lasting memorials may be sent to the American Cancer Society or Flo and Phil Jones Hospice House.
I was sad to read today that we lost another one of our classmates, Robert Gambill. I went to West Elementary school with him and he was such a cute little boy and always a nice, polite person. I have good memories of him in grade school. Life is just too short..........
I thought he was a cutie too and really sweet...
Knew him well in school. Robert was one of the really smart kids. Hope he is at peace.
He was also one of the really nice kids. we were in the same sunday school class for many yesrs, and the same cub scout den until we joined different scout troops.
He was always so nice to everyone in school. Fond memories of him.
He is the first person I ever danced with. The Kimbros lived across the street from the Gambills and they had no children, so they would invite Robert and some of his friends over about once a month and they would feed and play records and we would all danced...that was at least 55 years ago..But I haven't forgotten.
Robert was a good friend and a classmate and I am very saddened to hear of his passing.
Robert was a kind friend to me and his school classmates. He always had a warm, friendly smile for us all which was an true indication of his honest, inner-self. We are saddened by his passing and offer our sincerest condolences for his family.
Robert was one of my first friends at West school. He was so dependable and sincere and I was glad to be friends with him after I returned to Jonesboro for high school..RIP